Are you planning a family vacation to Portland, Maine, and wondering how to keep everyone entertained? Look no further! The Merry Manor Inn has curated a list of exciting family-friendly activities that are sure to create lasting memories for everyone. From thrilling amusement parks to enriching cultural experiences, Portland has it all!
Funtown Splashtown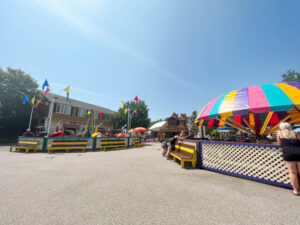 Get ready for a day of non-stop fun at Funtown Splashtown USA! This amusement park and water park combo offer exhilarating rides, water slides, and attractions suitable for all ages. Whether you're an adrenaline junkie or prefer a relaxing splash, Funtown Splashtown has something for everyone in the family! Check out our YouTube video taking you on a walk through Funtown Splashtown.
Casco Bay Ferry

Hop aboard the Casco Bay Ferry and embark on a delightful island-hopping adventure. Enjoy scenic views of the Maine coast as you visit the picturesque islands dotting Casco Bay. Don't forget your camera to capture the beauty of the surroundings! Check out our YouTube video on what a day trip on the Casco Bay Ferry looks like.
Maine Duck Tours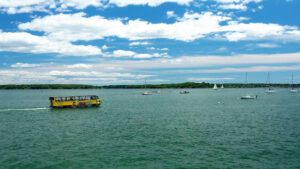 Experience Portland from a whole new perspective with Maine Duck Tours! These amphibious vehicles take you on a land and water adventure, showcasing the city's iconic landmarks and splashing into the harbor for an aquatic tour. Quack-tastic family fun awaits!
Children's Museum and Theatre of Maine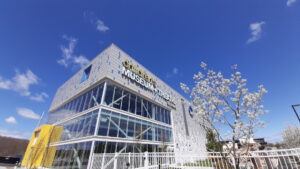 Children's Museum & Theatre of Maine / Google
Ignite your kids' imaginations at the Children's Museum and Theatre of Maine. This interactive museum offers hands-on exhibits, live performances, and creative workshops, providing an enriching and entertaining experience for young minds.
Palace Playland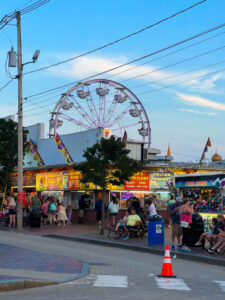 Treat your family to classic amusement park excitement at Palace Playland, located in nearby Old Orchard Beach. Palace Playland is a classic oceanfront amusement park that promises a day of thrilling rides, games, and delectable treats for visitors of all ages. With its scenic location and timeless carnival charm, Palace Playland offers a quintessential beachside experience for the whole family to enjoy.
Color Me Mine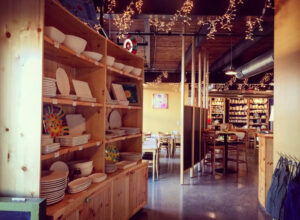 Nurture your family's creativity at Color Me Mine. Pick your own pottery piece and unleash your inner artist by painting it with vibrant colors. It's a fantastic way for kids and adults alike to express themselves artistically.
Bayside Bowl
Roll into Bayside Bowl for some family-friendly bowling action! Bayside Bowl is a lively entertainment hub in Portland, Maine, offering family-friendly bowling experiences in a vibrant atmosphere. Beyond bowling, guests can savor delicious food and create unforgettable memories in this fun-filled destination.
Sports Events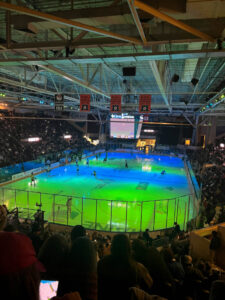 For sports enthusiasts, Portland is home to exciting games! Catch a baseball game with the Portland Sea Dogs, a hockey game with the Maine Mariners, or a basketball showdown with the Maine Celtics. Cheering on the local teams is an excellent way to bond with your family and experience the city's sports culture.
With these family-friendly activities, your vacation in Portland, Maine, will undoubtedly be a fantastic experience for everyone. Book your stay at The Merry Manor Inn and get ready to create cherished memories that will last a lifetime. Happy exploring! 🗺️✨